400-6586222 400-0870872
0531-83122668
No. 51, Industrial South Road, Lixia District, Jinan, Shandong, China
Refrigerated display cabinet E7 St.pawl
没有此类产品
I want to make an inquiry
Purpose:
★≤-18℃ for frozen foods, ice cream, sea foods, etc.
★5 basic length specifications: 1250mm (2 doors), 1875mm (3 doors), 2250mm (3 doors)2500mm(4 doors) and 3750mm(6 doors).Can be jointed together freely.
Advantage:
★Save 50% space compared with normal freezer, make full use of store space. Save 50% energy compared with open type. Low running cost, invest one-off, benefit lifelong.
★Electrical heating anti-condensation glass door with auto-closed and auto-locked design is convenient to use.
★Multi-layer grid shelves combined freely can satisfy different display effects.
★Top with lamp holder or decorative sheet satisfy different customers demands.
★With LED light, good energy-saving and display effect.
★Night fibre curtain or top sliding door is optional for energy-saving.
Product Details:
Real Scene Display: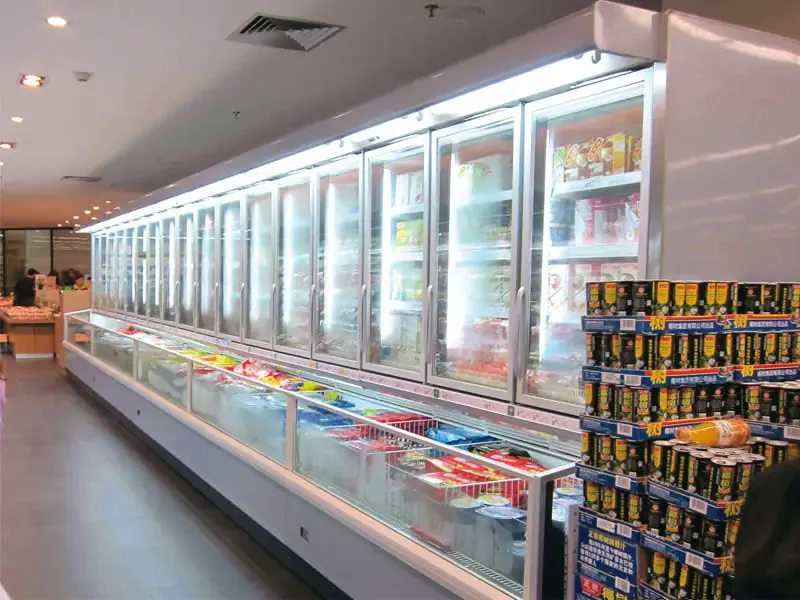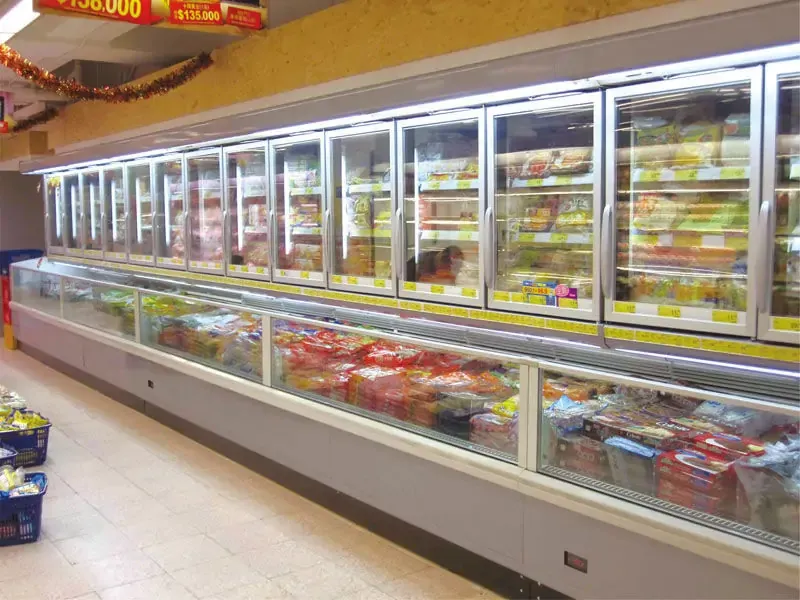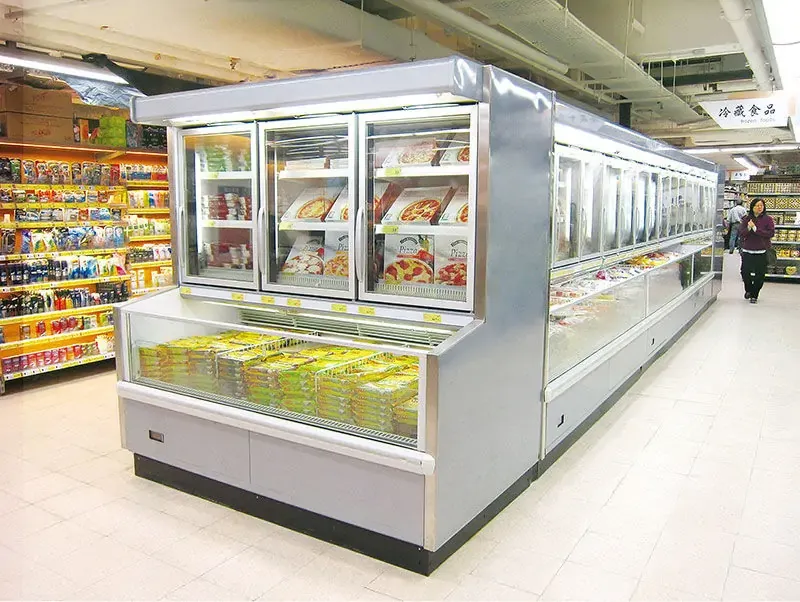 Corresponding parameter set not found, please add it in property template of background
NO

Product Type

L*W*H(mm)

Temp.

Net Volume(L)

E6 ST.PAWL H2030

1

BD-E6SP-F22205-03

2200*1100*2030

L1(≤ -15℃)

1166

2

BD-E6SP-F25205-03

2500*1100*2030

1325

3

BD-E6SP-F37205-03

3750*1100*2030

1987

E6 ST.PAWL H2280

1

BD-E6SP-F22235-03

2200*1100*2280

L1(≤ -15℃)

1360

2

BD-E6SP-F25235-03

2500*1100*2280

1546

3

BD-E6SP-F37235-03

3750*1100*2280

2319

E6 ST.PAWL H2030

1

BD-E6SP-F12205-01

1250*1100*2030

L1(≤ -15℃)

662

2

BD-E6SP-F18205-01

1875*1100*2030

994

3

BD-E6SP-F22205-01

2200*1100*2030

1166

4

BD-E6SP-F25205-01

2500*1100*2030

1325

5

BD-E6SP-F37205-01

3750*1100*2030

1987

E6 ST.PAWL H2280

1

BD-E6SP-F12235-01

1250*1100*2280

L1(≤ -15℃)

773

2

BD-E6SP-F18235-01

1875*1100*2280

1159

3

BD-E6SP-F22235-01

2200*1100*2280

1360

4

BD-E6SP-F25235-01

2500*1100*2280

1546

5

BD-E6SP-F37235-01

3750*1100*2280

2319

E6 ST.PAWL H2030

1

BZ-E6SP-F18205-01

1875*1100*2030

M2(-1~7℃)

994

E6 ST.PAWL Sliding doors H2030

1

BD-E6SP-F12205T-01

1250*1100*2030

L1(≤ -15℃)

662

2

BD-E6SP-F18205T-01

1875*1100*2030

994

3

BD-E6SP-F22205T-01

2200*1100*2030

1166

4

BD-E6SP-F25205T-01

2500*1100*2030

1325

5

BD-E6SP-F37205T-01

3750*1100*2030

1987

E6 ST.PAWL Sliding doors H2280

1

BD-E6SP-F12235T-01

1250*1100*2280

L1(≤ -15℃)

773

2

BD-E6SP-F18235T-01

1875*1100*2280

1159

3

BD-E6SP-F22235T-01

2200*1100*2280

1360

4

BD-E6SP-F25235T-01

2500*1100*2280

1546

5

BD-E6SP-F37235T-01

3750*1100*2280

2319

E7 ST.PAWL H2030

1

BD-E7SP-F12205-01

1250*1095*2030

L1(≤ -15℃)

662

2

BD-E7SP-F18205-01

1875*1095*2030

994

3

BD-E7SP-F22205-01

2200*1095*2030

1166

4

BD-E7SP-F25205-01

2500*1095*2030

1325

5

BD-E7SP-F37205-01

3750*1095*2030

1987

E7 ST.PAWL H2280

1

BD-E7SP-F12235-01

1250*1095*2280

L1(≤ -15℃)

773

2

BD-E7SP-F18235-01

1875*1095*2280

1159

3

BD-E7SP-F22235-01

2200*1095*2280

1360

4

BD-E7SP-F25235-01

2500*1095*2280

1546

5

BD-E7SP-F37235-01

3750*1095*2280

2319

E7 ST.PAWL Sliding doors H2030

1

BD-E7SP-F12205T-01

1250*1095*2030

L1(≤ -15℃)

662

2

BD-E7SP-F18205T-01

1875*1095*2030

994

3

BD-E7SP-F22205T-01

2200*1095*2030

1166

4

BD-E7SP-F25205T-01

2500*1095*2030

1325

5

BD-E7SP-F37205T-01

3750*1095*2030

1987

E7 ST.PAWL Sliding doors H2280

1

BD-E7SP-F12235T-01

1250*1095*2280

773

2

BD-E7SP-F18235T-01

1875*1095*2280

1159

3

BD-E7SP-F22235T-01

2200*1095*2280

1360

4

BD-E7SP-F25235T-01

2500*1095*2280

1546

5

BD-E7SP-F37235T-01

3750*1095*2280

2319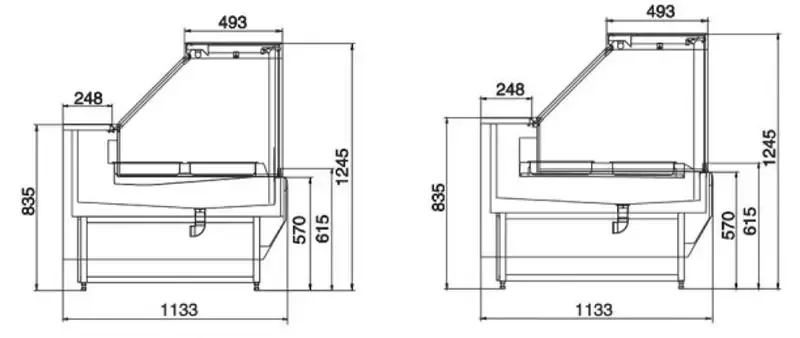 暂未实现,敬请期待
Refrigerated unit E7 austin