400-6586222 400-0870872
0531-83122668
No. 51, Industrial South Road, Lixia District, Jinan, Shandong, China
E8 Lansing Straight Cabinet (Up-and-down Sliding Door)
没有此类产品
I want to make an inquiry
Purpose:
1. Operating temperature: -15~-18℃
2. Meat products, seafood, ice cream, frozen dumplings
3. Length: 1480mm, 1880mm, 2505mm
Advantage:
★More than 60%energy-saving compared with the traditional open-type refrigerators.
★Large display area, more visual impact.
★A new breakthrough technology of Straight-cold frost-free cloud-cooling, keep the commodity's temperature in balance for 24 hours.
★The design of constant temperature cloud-cooling combination with imported high-power setting makes fast cooling and low noise.
★Wide voltage range, wide climatic zone, wide temperature scope.
★Plugging in power run at once is convenient to use.
★Can cooperating with non-cooling storage rack to expand display area, optional semiautomatic defrost function.
★No need maintenance.
Product Details:
Real Scene Display:
Corresponding parameter set not found, please add it in property template of background
NO

Product Type

L*W*H(mm)

Temp.

Net Volume(L)

E8 LANSING left&right sliding door

1

DD-E8LX-Z15Z-01

1480*845*922

L1(≤-15℃)

246

2

DD-E8LX-Z18Z-01

1880*845*922

346

3

DD-E8LX-Z18Z-02

1905*845*922

346

4

DD-E8LX-Z25Z-01

2505*845*922

496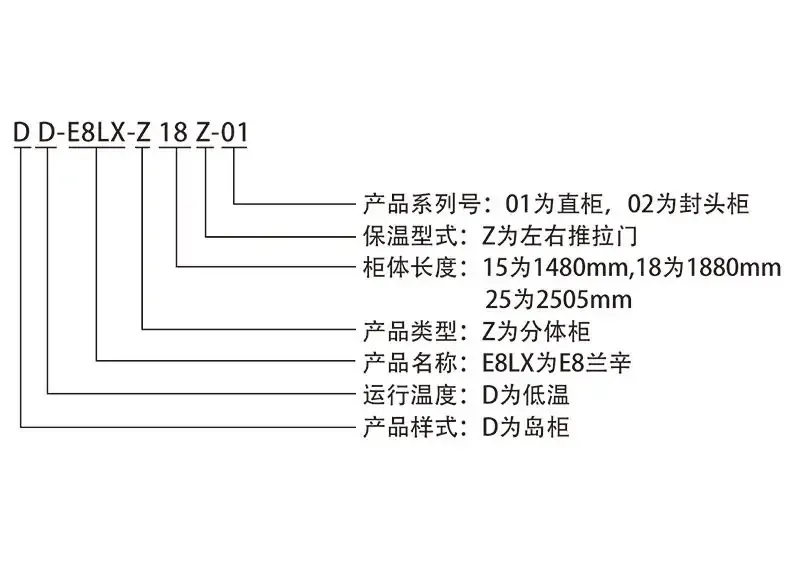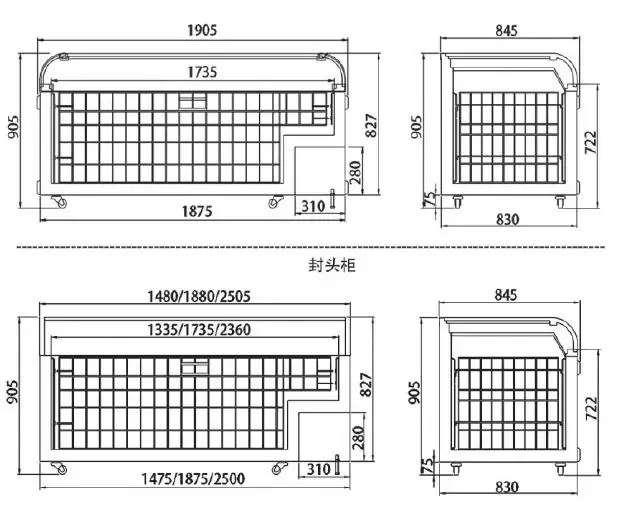 在线客服
无需登录,直接在线与客服对话
周一至周日 8:00-12:00 13:00-17:00
4000-870-872
全国24小时免费服务热线
周一至周日 全天服务
暂未实现,敬请期待
E8 Lansing Straight Cabinet (Right-left Sliding Door)