400-6586222 400-0870872
0531-83122668
No. 51, Industrial South Road, Lixia District, Jinan, Shandong, China
Convenience freezer E8 New York
没有此类产品
I want to make an inquiry
Purpose:
1. Temperature control range 3M2 (-1 ~ 7℃)
2. Display drinks, sausages and cooked food
3. Length is 937mm, 1250mm, 1875mm and 2500mm
4. It can be spliced arbitrarily
5. Color can be customized
Advantage:
★The ladder type shelf is used to form a waterfall air curtain, and the temperature inside the cabinet is balanced.
★High quality night curtain insulation, good appearance and good performance.
★Parts are treated with antisepsis and antirust.
★Adopting the unique trapezoidal laminar air curtain design and the back panel air outlet technology, the gradient air outlet is uniform and the energy consumption of the display cabinet is effectively reduced.
★The design of a fastener type evaporator fan base plate structure, the control box can be pulled, convenient installation and maintenance;
★The multilayer shelf can be combined at any angle, and the angle can be adjusted, so that different display effects can be adjusted according to the requirements of the store.
Product Details:
Real Scene Display: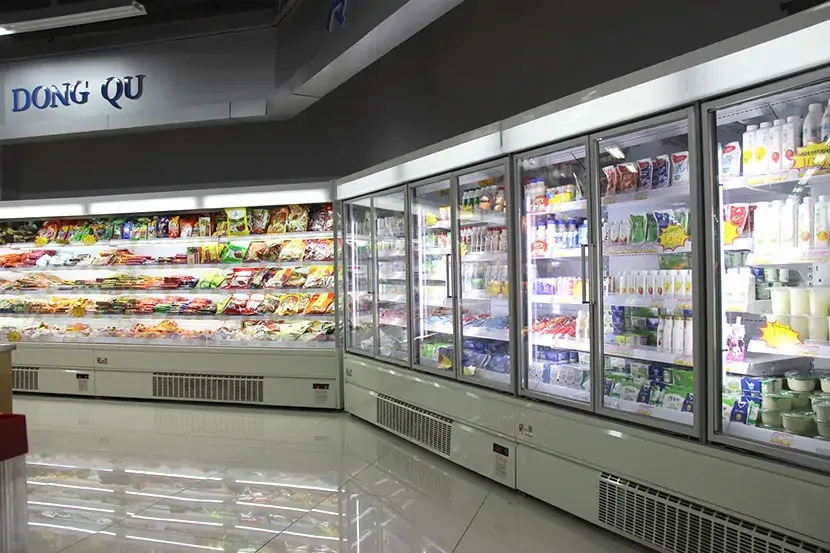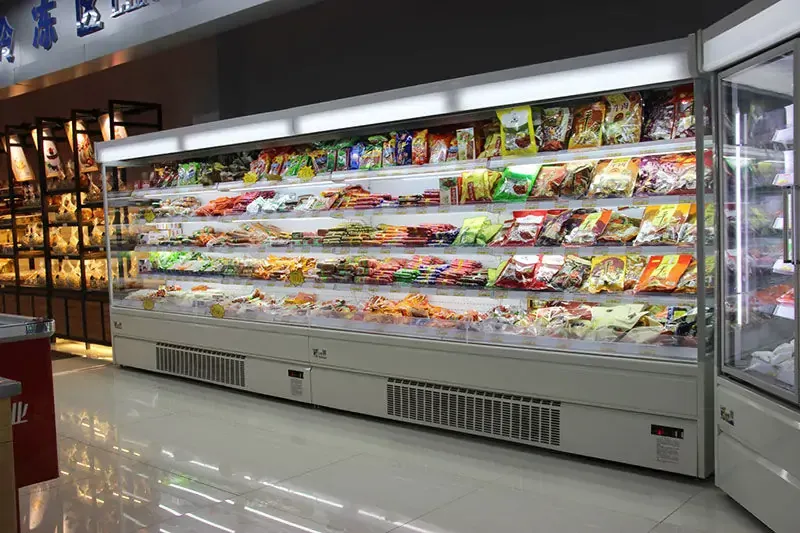 Corresponding parameter set not found, please add it in property template of background
NO

Product Type

L*W*H(mm)

Temp.

Net Volume(L)

E8 NewYork Plug-in glass door

1

BZ-E8NY-Z12195S-01

1310*804*1930

M1(-1~5℃)

524

2

BZ-E8NY-Z18195S-01

1935*804*1930

786

3

BZ-E8NY-Z25195S-01

2560*804*1930

1048

E8 NewYork Plug-in Night curtain

4

BZ-E8NY-Z09195Y-01

997*804*1930

M2(-1~7℃)

370

5

BZ-E8NY-Z12195Y-01

1310*804*1930

495

6

BZ-E8NY-Z18195Y-01

1935*804*1930

740

10

BZ-E8NY-Z25195Y-01

2560*804*1930

H1(-1~10℃)

990

E8 NewYork Plug-in Night curtain

6

BZ-E8NY-Z18195Y-02

1935*804*1930

740

8

BZ-E8NY-Z25195Y-02

2560*804*1930

990

E8 NewYork Plug-in Night curtain

7

BZ-E8NY-Z18195Y-03

1935*804*1930

740

11

BZ-E8NY-Z25195Y-03

2560*804*1930

990

E8 NewYork Plug-in glass door

9

BZ-E8NY-Z25195Y-04

2560*804*1930

990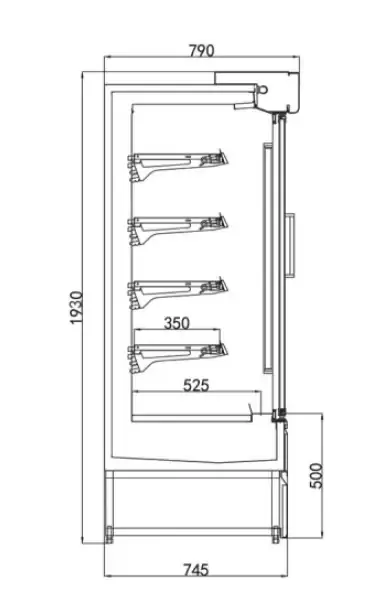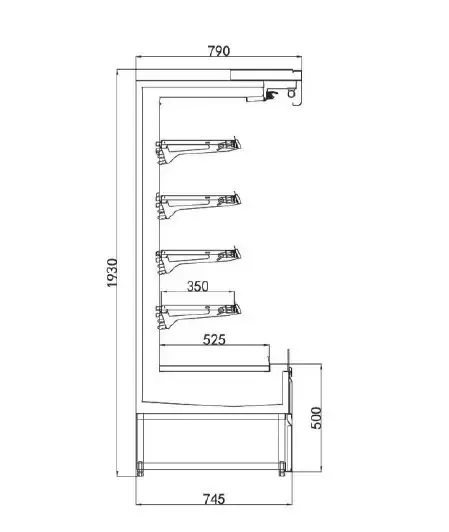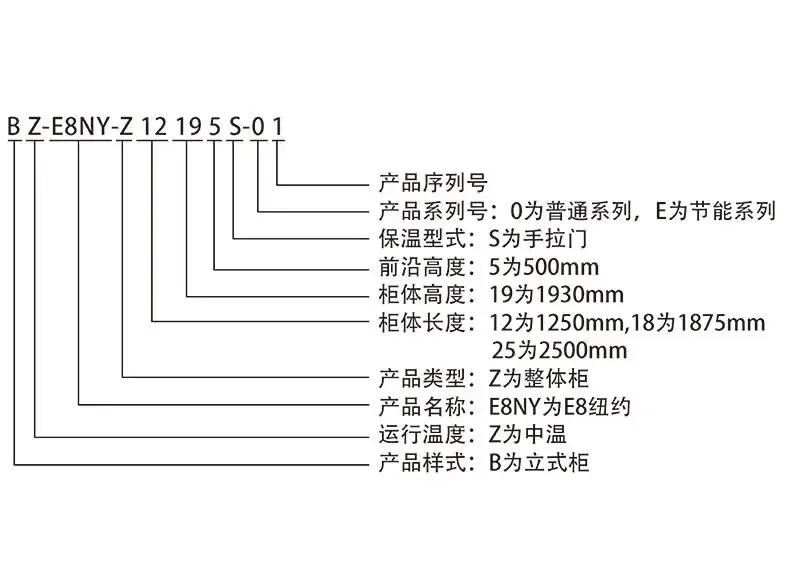 在线客服
无需登录,直接在线与客服对话
周一至周日 8:00-12:00 13:00-17:00
4000-870-872
全国24小时免费服务热线
周一至周日 全天服务
暂未实现,敬请期待
Quick-frozen food freezer E8 New Galgary