400-6586222 400-0870872
0531-83122668
No. 51, Industrial South Road, Lixia District, Jinan, Shandong, China
没有此类产品
I want to make an inquiry
Purpose:
1. Used for storing drugs in hospitals, pharmacies and scientific research departments
2. Operating temperature is 2-8 ℃
3. Cabinet humidity: 35~75% RH
4. Effective volumes are 260L and 450L
Advantage:
★Luxurious appearance, low front edge and large effective volume, so it can display more drugs.
★Product was designed and made in accordance with the Standard YY/0086-2007《Pharmaceutical Freezer》.It is hygienic and safe.
★The shelve are adjustable to any height and satisfy different requirement.
★The door used hollow glass with good seal and anti-condensation treatment to ensure the safety of drugs.
★Electrical components are designed to use with wide voltage 187-242V,which can meet the application requirement in most pharmacies and hospitals.
★The condensing units height inside 260L freezer is very low, for 450L freezer the condensing units is put on the top for better ventilation ,maintenance and repair.
★The slimmer design allows the freezer to be placed side by side with the drug store shelves, and easy to operate.
★ Refrigeration technology used from UK, helpful for the accuracy of temperature and humidity control.
★ The reasonable design of cold air circulation helps the even distribution of air covering whole merchandised area.
Product Details:
Real Scene Display: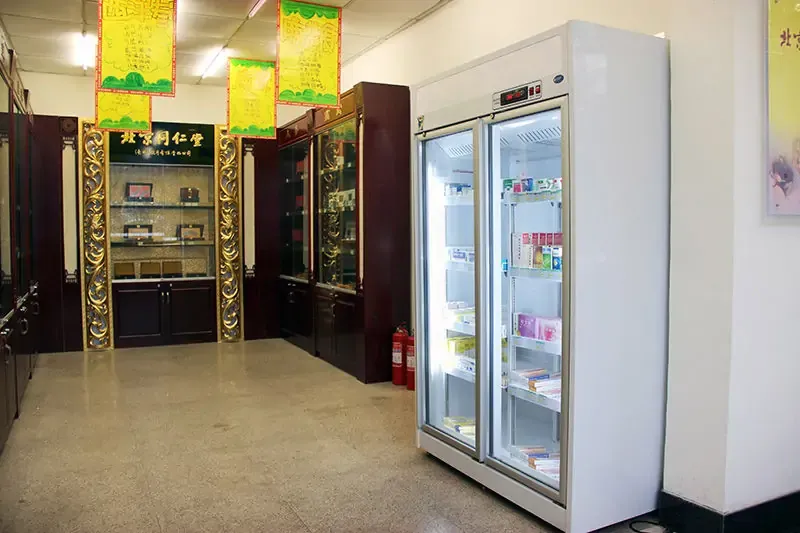 Corresponding parameter set not found, please add it in property template of background
在线客服
无需登录,直接在线与客服对话
周一至周日 8:00-12:00 13:00-17:00
4000-870-872
全国24小时免费服务热线
周一至周日 全天服务
暂未实现,敬请期待