400-6586222 400-0870872
0531-83122668
No. 51, Industrial South Road, Lixia District, Jinan, Shandong, China
Asymmetric laminar flow air curtain island cabinet E7 HAWAII
没有此类产品
I want to make an inquiry
Purpose:
1. Operating temperature: -18~-22℃
2. Display frozen food, ice cream and seafood
3. Length: 1875mm, 2500mm, 3750mm
4. Asymmetric laminar flow wind curtain structure
★Asymmetric laminar flow air curtain effects the cooling evenly and thoroughly solve the problem of frost-blocking.
★High efficiency evaporator and imported expansion valve are used to cut down the defrost time and save energy.
★Spare parts for anti-corrosion anti-rust treatment, aluminum alloy with matte oxidation treatment, exterior appearance parts in electrostatic spraying treatment.
★Night fibre curtain, night cover or top sliding door are optional to help in energy-saving and cost-reducing and general hygiene of commodity.
★Optional non-cooling storage rack can be mounted on top of the freezer for correlated non-refrigerated product selling.
★Optional computer remote monitoring system can monitor the running of all commodities.
Product Details:
Real Scene Display: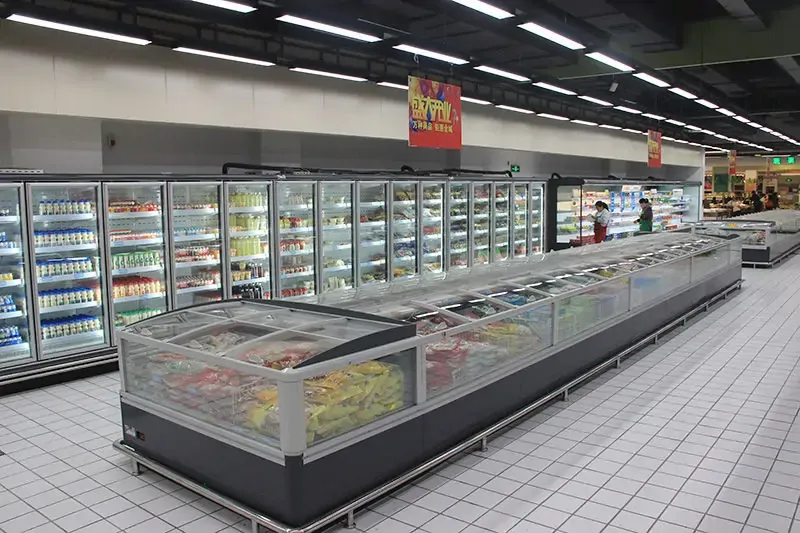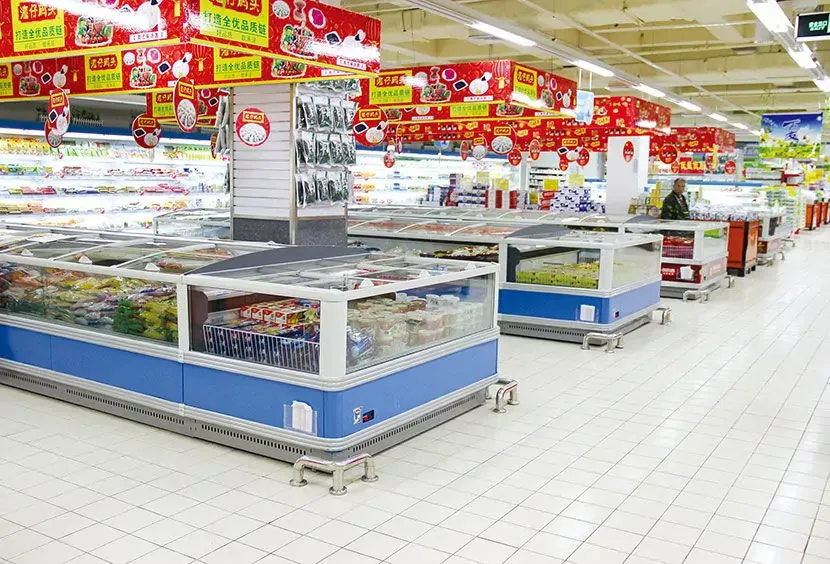 Corresponding parameter set not found, please add it in property template of background
O

Product Type

L*W*H(mm)

Temp.

Net Volume(L)

E7 HAWAII Night curtain freezer cabinet

1

DD-E7XW-F183Y-01

1875*1800*970

L1(≤-15℃)

1007

2

DD-E7XW-F253Y-01

2500*1800*970

L1(≤-15℃)

1343

3

DD-E7XW-F373Y-01

3750*1800*970

L1(≤-15℃)

2015

4

DD-E7XF-F173Y-01

1830*1100*955

L1(≤-15℃)

521

E7 HAWAII Sliding doors freezer cabinet

5

DD-E7XW-F183Q-01

1875*1800*1060

L1(≤-15℃)

1007

6

DD-E7XW-F253Q-01

2500*1800*1060

L1(≤-15℃)

1343

7

DD-E7XW-F373Q-01

3750*1800*1060

L1(≤-15℃)

2015

8

DD-E7XF-F173Q-01

1830*1100*1000

L1(≤-15℃)

521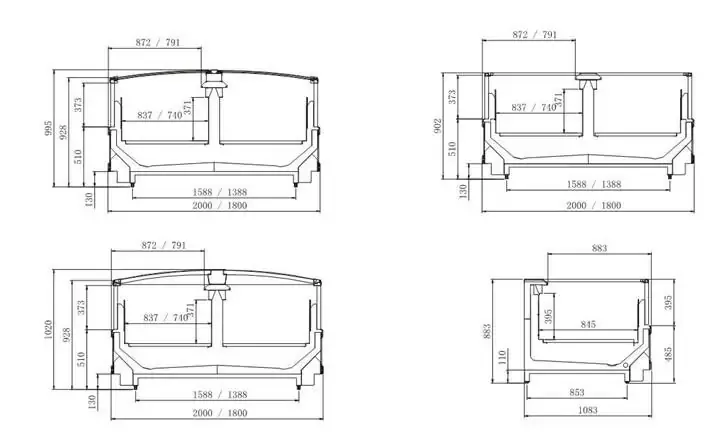 暂未实现,敬请期待
Island Type Refrigerator SYDNEY
2.3m wide freezer island cabinet E7 WASHINGTON