400-6586222 400-0870872
0531-83122668
No. 51, Industrial South Road, Lixia District, Jinan, Shandong, China
Fresh meat freezer E7 CARY
没有此类产品
I want to make an inquiry
Purpose:
1. Operating temperature <=5℃
2. Display seafood, fresh meat and cooked food
3. Length: 1875mm, 2500mm
4. Trapezoidal laminar flow air curtain design
★Optional computer remote monitoring system can real-time monitor the running of the freezers.
★Luxury appearance, low height of the front edge, large open display area, maximally enlarge display effect.
★Large volume, small occupied area.
★Unique technology of trapezoid laminar flow air curtain and air outlet from back board ensure the air flow evenly and energy-conservation.
★Adopting famous brand compressor, quick cooling, temperature uniformity, improve the quality of fresh food.
★Evaporator fan in hanging type and control box can be push-pull, which is easy to install and repair. VUsing shelf configuration with adjustable angle, regulate display effect according to store requirements.
★Spare parts for anti-corrosion anti-rust treatment, aluminum alloy with matte oxidation treatment, exterior appearance parts in electrostatic spraying treatment.
Product Details: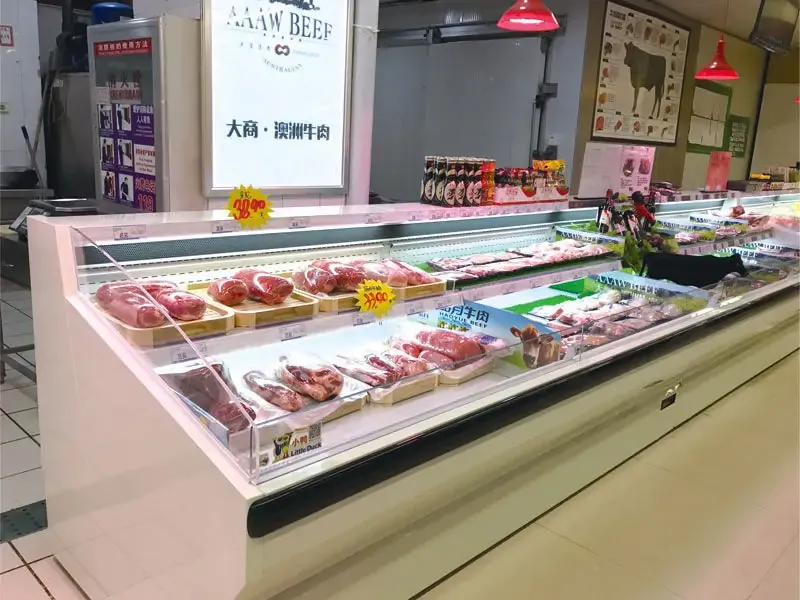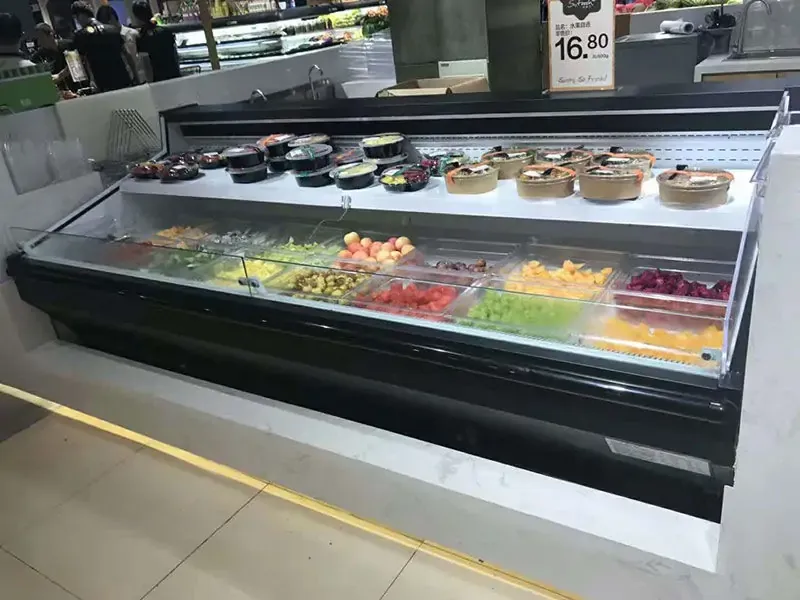 Corresponding parameter set not found, please add it in property template of background
NO

Product Type

English Name

L*W*H(mm)

Temp.

Net Volume(L)

1

BZ-E7JX-Z18106-01

E7 CARY

1955*1097*1069

S(≤5℃)

318

2

BZ-E7JX-Z25106-01

2580*1097*1069

424

3

BZ-E7JX-F18106-01

1875*1097*1060

318

4

BZ-E7JX-F25106-01

2500*1097*1060

424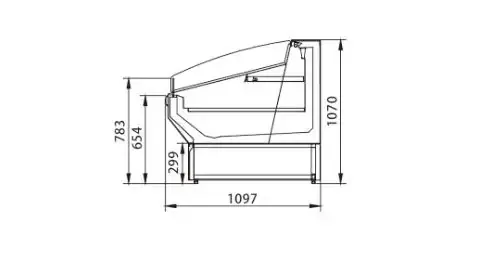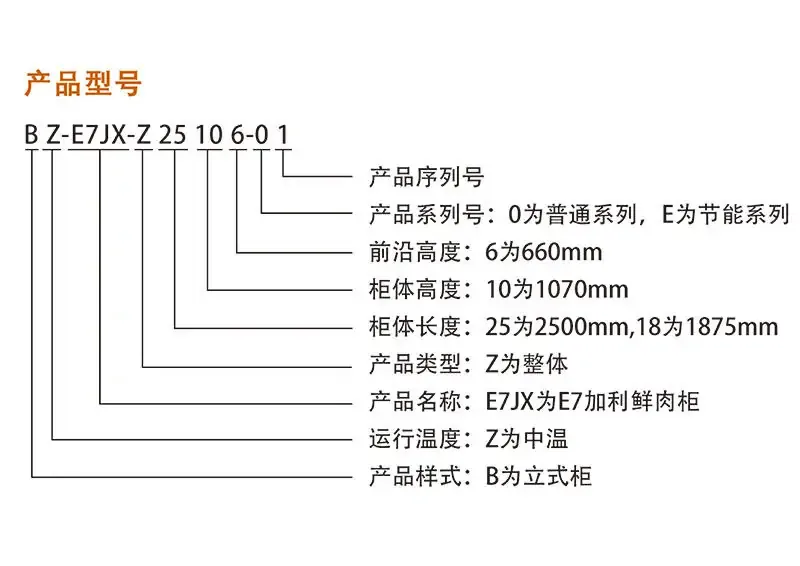 在线客服
无需登录,直接在线与客服对话
周一至周日 8:00-12:00 13:00-17:00
4000-870-872
全国24小时免费服务热线
周一至周日 全天服务
暂未实现,敬请期待
Hot and humid service cabinet E7 Pittsburg